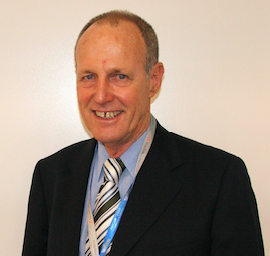 With great sadness we share about the passing away of Garth Strachan Harris, simply Garth to the gas mobility Industry around the World. He was the founder and first Secretary General of IANGV, the International Association for Natural Gas Vehicles. He led the growth of the Association from 1986 to 2008.
Garth died last October 13th in his home Country, New Zealand. Garth was one of the original mentors of the global international NGV community. He lead the association with grace, diplomacy, humility, honesty, kindness and good humor.
It was my pleasure to meet him at the original first meeting of the new Association, in Vancouver in 1986, where I was the official representative of Argentina, in the first of many NGV meetings around the world since then. I had the honor of occupying the same position Garth had from 2013 to 2017.
A brief obituary for Garth can be found at: https://www.legacy.com/obituaries/nzherald-nz/obituary.aspx?n=garth-strachan-harris&pid=196943426. It is also possible to share thoughts and memories at this same site.