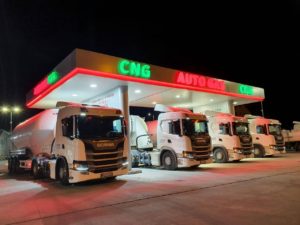 In Beočin, situated just outside Serbia's second largest city Novi Sad, trucks that run on Compressed Natural Gas (CNG) are a common sight.
Zoran Rajak is the owner of Darzal Komerc doo Beočin, a company with a fleet of 65 trucks, whereof 30 are run on CNG. They can all be seen on the winding roads, where they start off near the river Donau and make their way over the border to Croatia with loads of cement and concrete.
Rajak started the transition to CNG a couple of years ago. In the future, he wants his whole fleet to be CNG. He has his own filling station and another one is on the way. This will make it possible to fill four trucks simultaneously. "I've chosen to invest in CNG for both environmental and economic reasons," he says. The plan is to increase the number of CNG trucks until they complete 100% of the fleet.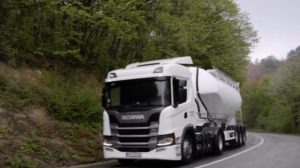 Source: Scania Group